PEACE PROJECTS
Rap - Hug Holland Hug (and Smile).
Multicultural videoclip for sharing and tolerance, by Jet Kat and Marjan Borsjes:
https://www.facebook.com/vredespleintje/videos/2229979123997649
WORLD CITIZENS OF AMSTERDAM (2010)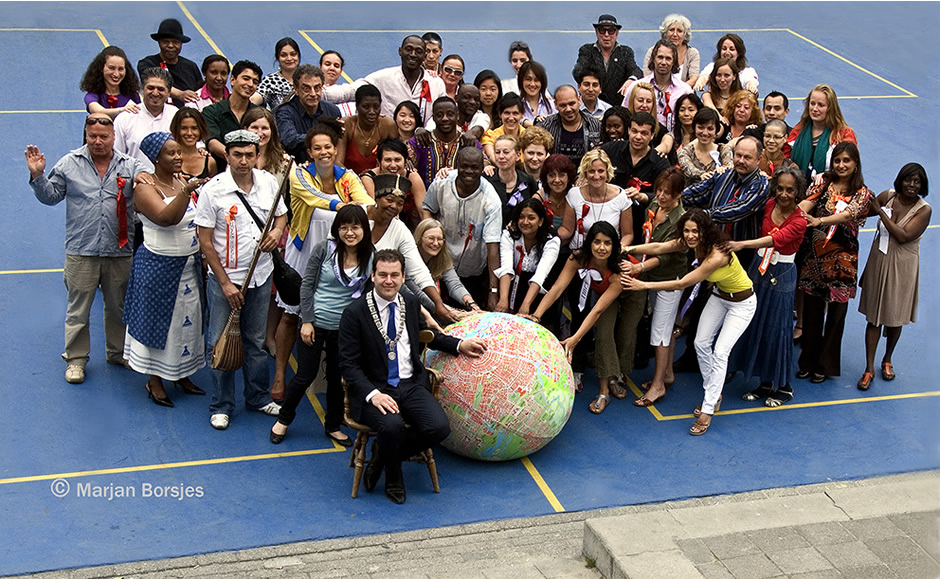 People of 70 nationalities celebrated that Amsterdam had inhibitants of 178 of all 194 nationalities in the World! And they were living together in peace.
PEACE ANGEL OF AMSTERDAM (2010)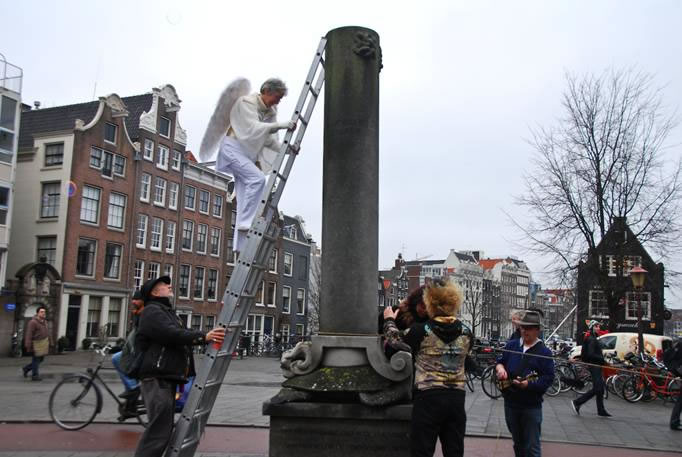 Peace Angel standing on the 'Jeruzalem'pillar, while people
try to accelerate the peace process in the Middle East.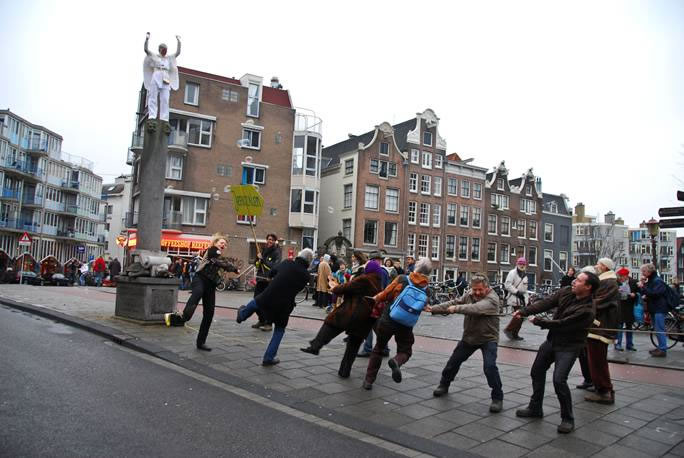 WORLD HUG (2014)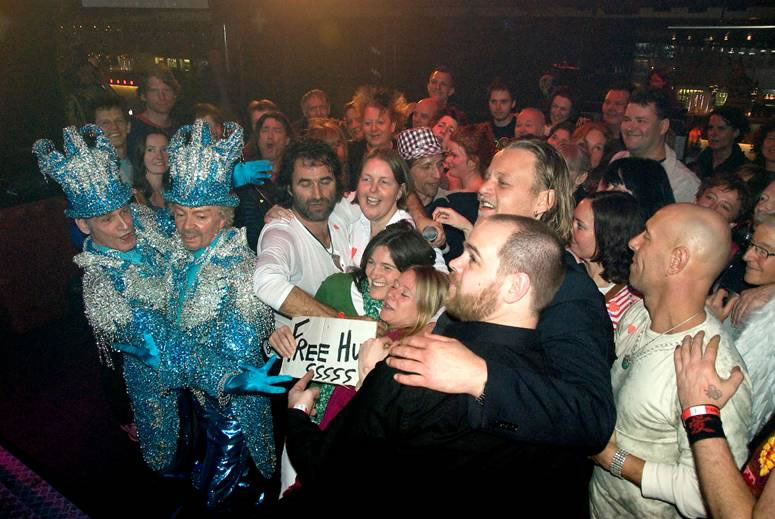 AMSTERDAM HUG (2014)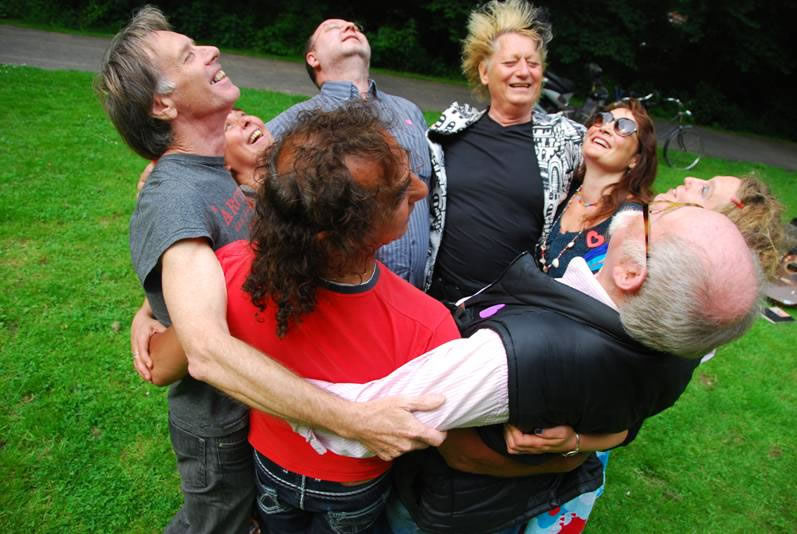 KETI KOTI  (means 'breaking the chains')
Hundred and fifty years after the abolishment of slavery (2013).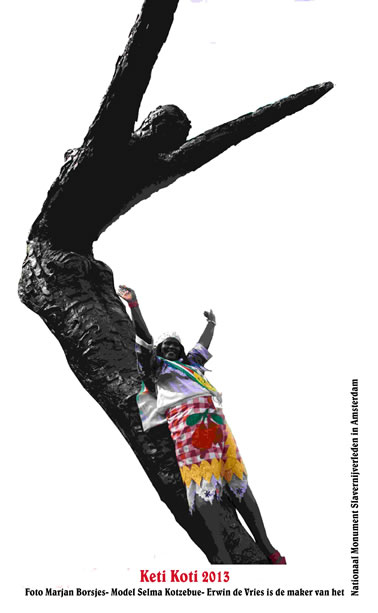 UNUSUAL  -  pronounced as One You is You All; written as 1u=uall.  
This formula expresses the awareness, that we are connected (Jet Kats formula for peace, 2014).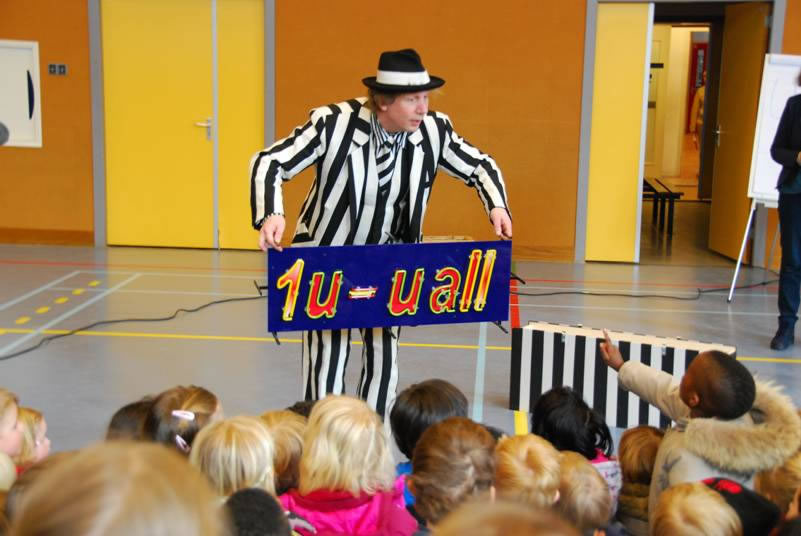 SMALL PEACE SQUARE - AMSTERDAM
International Day of Peace, 21 September 2016.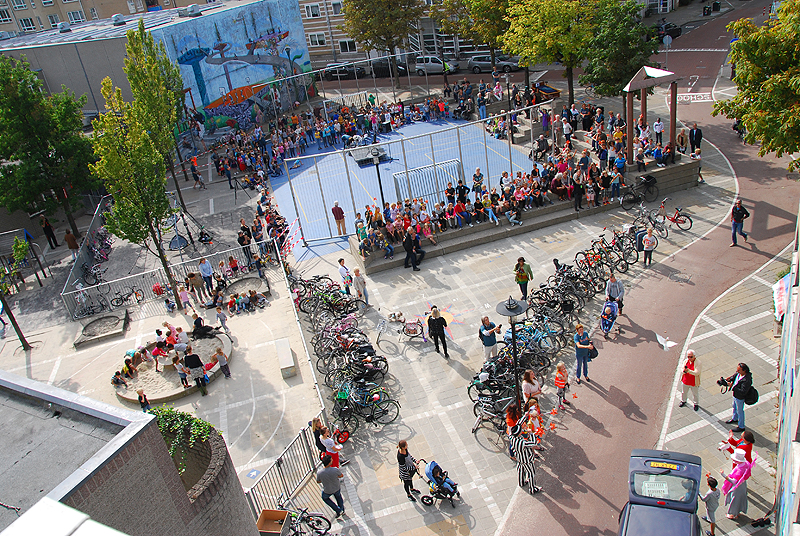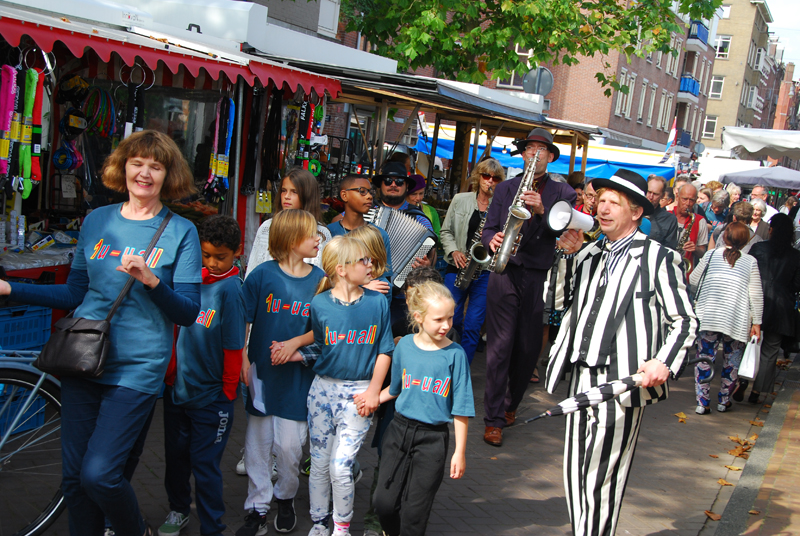 web© Copyright Marjan BorsjeswebEurolations webdesign